THOSE WHO KNOW ME WELL, KNOW I AM A LOVER OF TREES. I ESPECIALLY YEARN TO FIND THE FACES THAT CAN BE SEEN, I BELIEVE, IN EVERY TRUNK. JUST SO YOU KNOW, THERE WILL BE FACES HERE THAT YOU WILL BE ABLE TO SEE CLEARLY. (I hope, she said.)
WALK AT THE EPISCOPAL DIOCESE CLOSE:
ANOTHER THING MY GOOD FRIENDS KNOW ABOUT ME IS THAT I LOVE WORKING ON PERSONAL "PROJECTS" THAT, HOPEFULLY, ARE HELPFUL TO THOSE I TARGET. YOU WILL SEE MANY PHOTOS OF RELEVANT SOCIAL EVENTS TO WHICH I AM CONNECTED. YOU WILL BE INTRODUCED TO PEOPLE WHO ARE IN PURSUIT OF IDEALS AND GOALS I WISH TO CONTRIBUTE TO IN SOME WAY.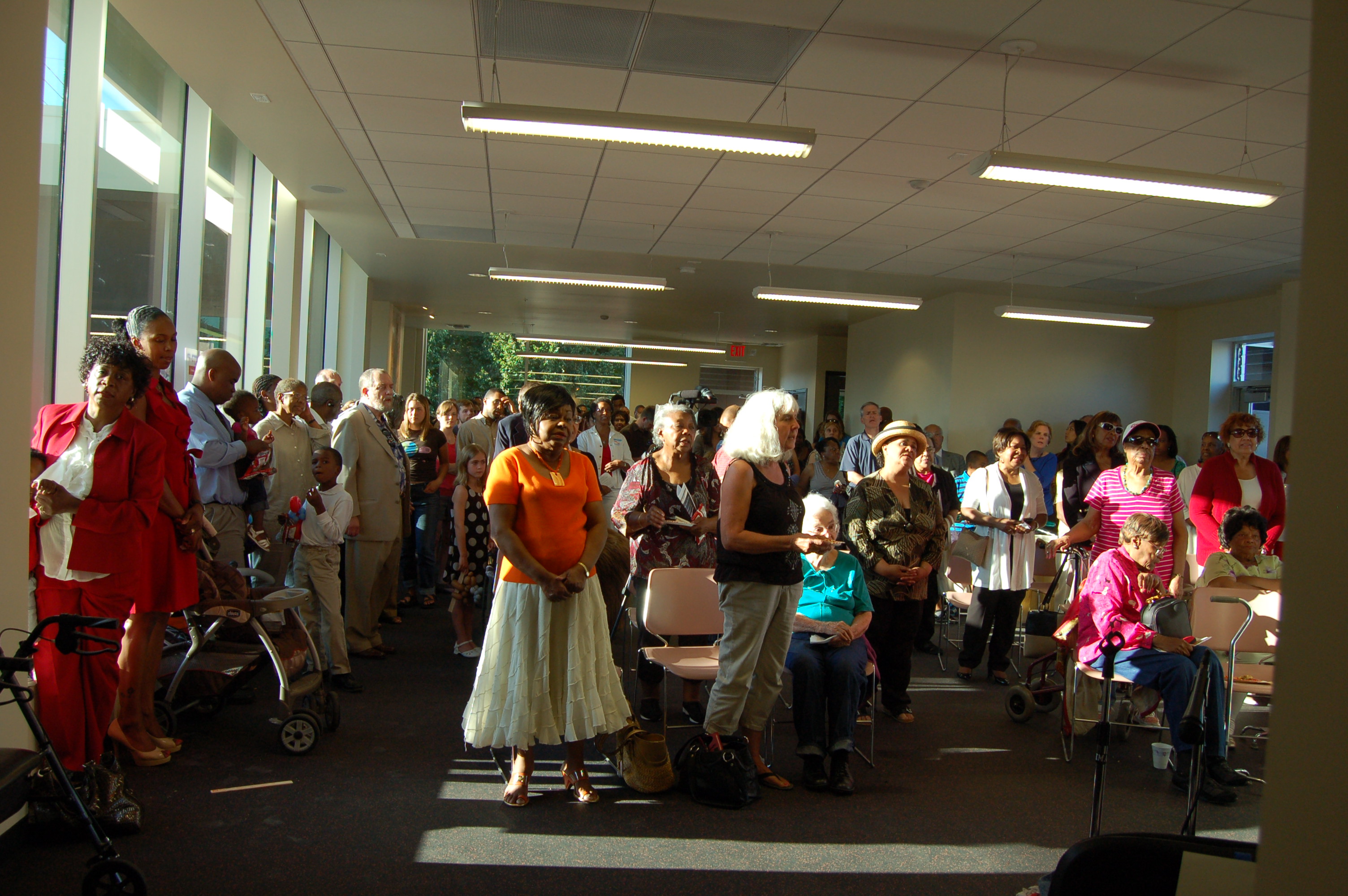 Singing "Lift Every Voice and Sing"
at the grand opening of the
JUNE KEY DELTA COMMUNITY CENTER
MILL-LUCK SALMON CELEBRATION
COQUILLE TRIBAL FESTIVAL
THE MILL CASINO, COOS BAY, OREGON
SEPTEMBER 4 AND 5, 2010
FEATURING THE MUSIC OF JOANNE SHENANDOAH
Teeshirt designed by Shirod Younk (Coquille) for the Coquille tribal Mill-Luck Salmon Celebration in Coos Bay September 4 and 5.

First of the salmon catch readied to be returned to its ancestral home so that a large catch can be achieved next season.

Renowned entertainer Joanne Shenandoah warms up the crowd with her inspiring and beautiful songs.

Canoe racers (long-pull) prepare for the first competition at the festival celebration.

As he has done every year since he was a child, Shirod Younker returns the salmon to the home of its ancestors.

The salmon is baked below the ground or above; either way, it is delicious!
MY FRIENDS KNOW ME TO BE A LOVER OF THE ARTS, ALL OF THEM. I LIKE SUPPORTING THE WORK OF SOME OF MY FRIENDS WHO DO ART.
Art Show in Shelton, Washington, featuring Skakomish carver Pete Peterson, artist and mask maker Lillian Pitt, and many others.
Skokomish carver, Pete Peterson's work was featured at the recent show of local Native artists in Shelton, Washington, in September.

Pete shows interested gallery visiters how it's done!

Artist Lillian Pitt discusses her masks and other work in Shelton.

Artists whose work was featured at the Shelton show.
I HAVE A SMALL BUT MIGHTY FAMILY, AND I LIKE TO SHOW THEM OFF IN ANY WAY I CAN, ESPECIALLY VIA MY NIKON CAMERA!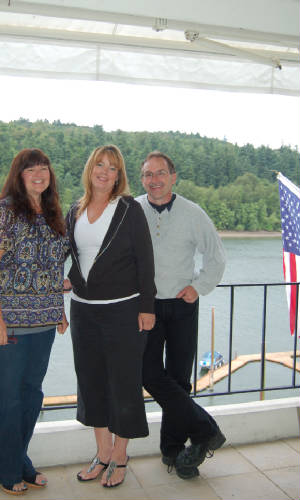 Here's my young stepsister, Catherine and her friend with Nico on the lanai at my place. It was great to see Catherine after, um, how many years? Maybe 35 years? Yikes!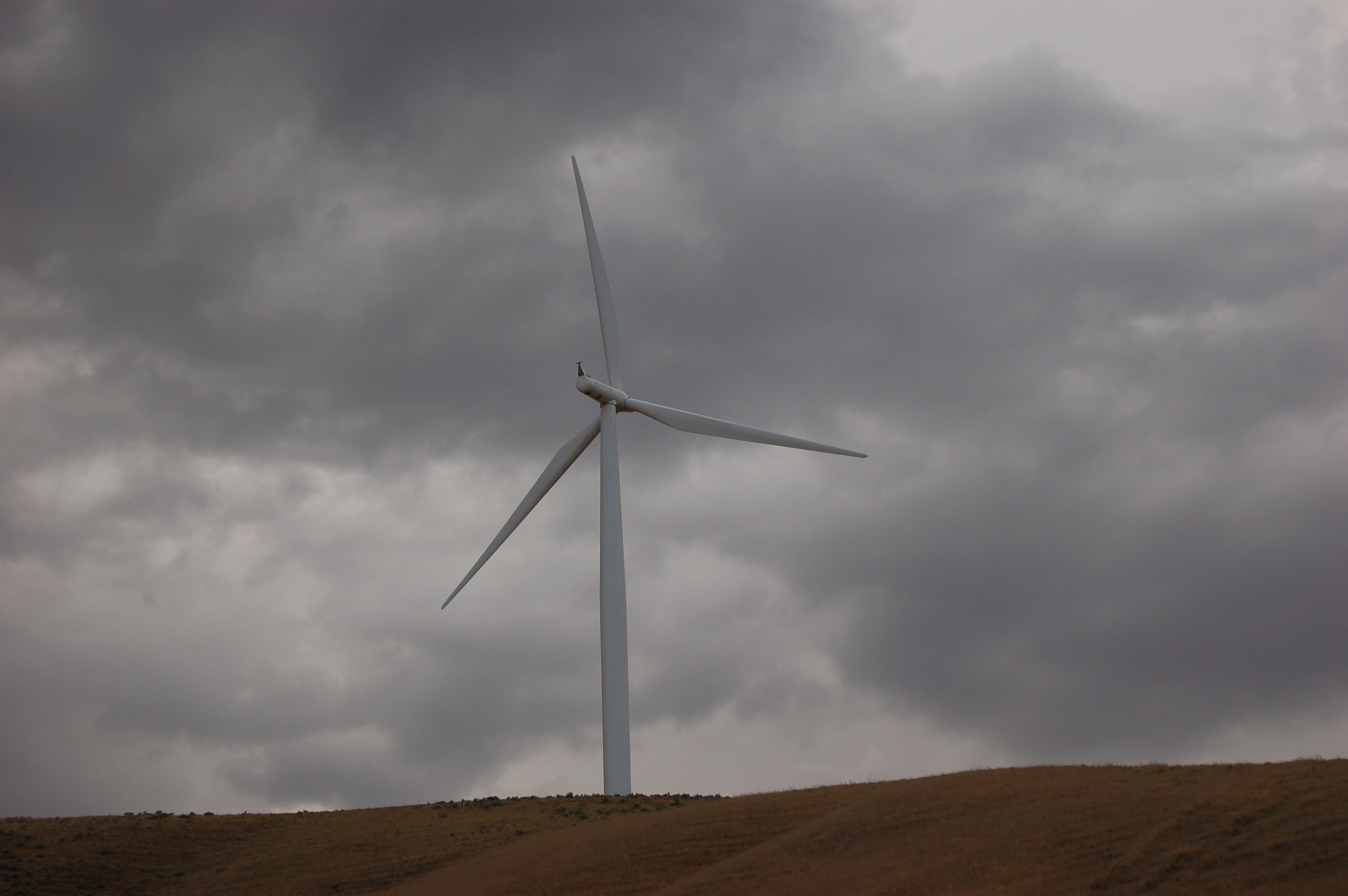 You know - I am really, really pro the use of alternative sources of energy, but on the way to see Earth, Wind and Fire at Maryhill in September, I was shocked to see many hundreds of the above dotting the land as far as the eye could see. It was a bit daunting. I wondered about our feathered friends and how they were doing in this brave new experiment in feeding our greed for energy. This photo perfectly displays my trepidation.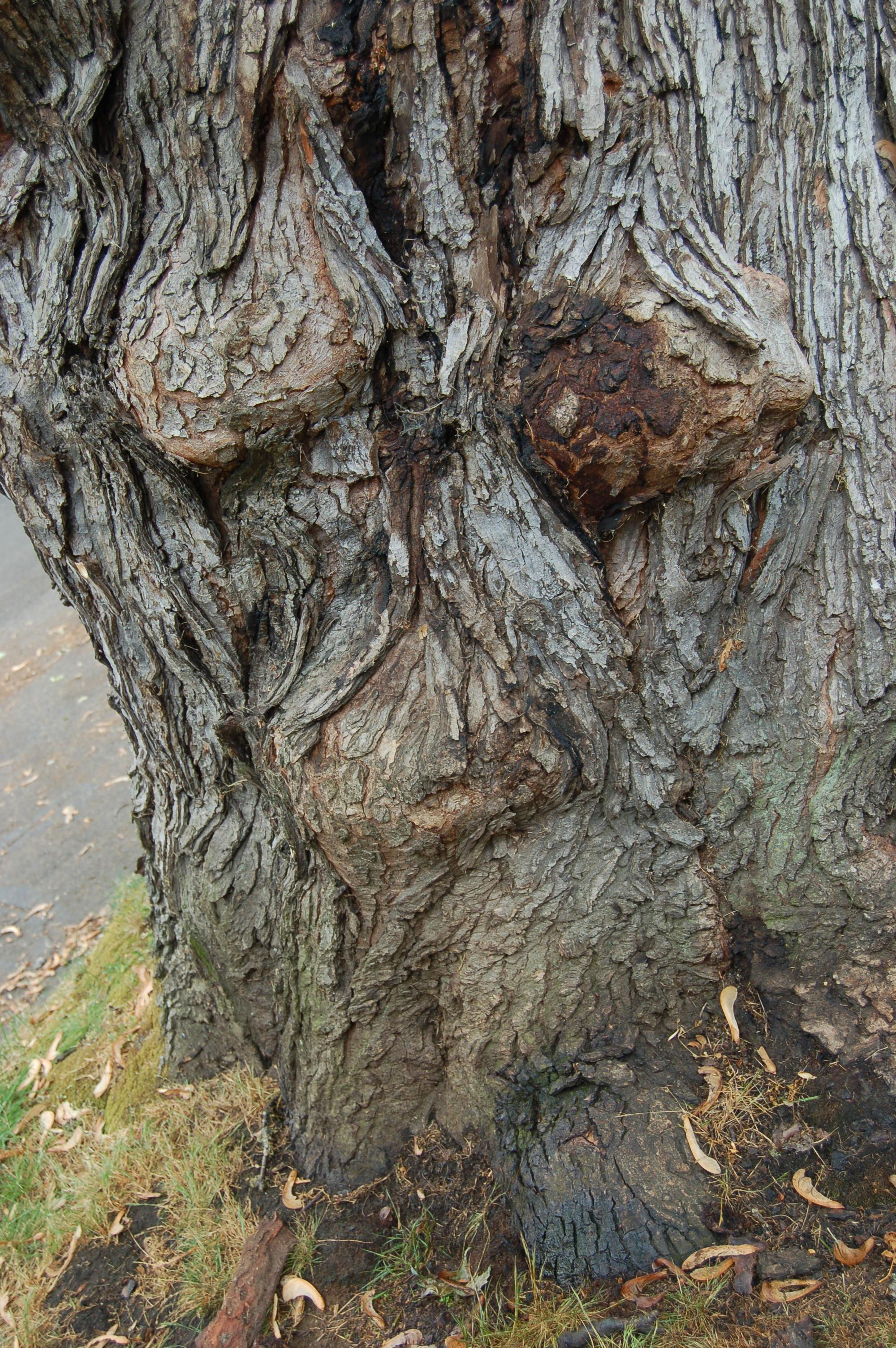 Here is the embodiment of the spirit of Mary's tree. It was badly damaged in our recent storm had to be taken down recently. We are very sad about this but remembered its grace and beauty through the photos I took for the memorial Mary had in celebration of its life.