ORIGAMI PEACE CRANES!
Origami peace cranes have become my obsession of several years. I began making lots of them when I met with friend Debbie Twombly in Astoria where she was showing folks in her community how to make them.
After the tsunami in Japan occured, I learned that if you could make 50 cranes and send them in boxes to an address in Seattle, they would send $50 to Japan; also Oshkosh By Gosh would send clothing to children in Japan if you sent the peace cranes to them. So I bought a class set of Pearl Buck's THE BIG WAVE to a class I was teaching at Lane Middle School for an extended period for my friend, Leslie Burgoine, where her class and I read and discussed it and then decided it would be great to produce at least 50 of the cranes to send so that the people in Japan would know about our concern for them. I taught my class how to make the cranes. Some of my students were ESL newcomers from Vietnam and China; it turned out their shyness disappeared when confronted with the need to learn how to make the cranes - for they were experts and loved showing kids how to do it! A neighborning classroom heard about our project and joined us for some classes. Then kids started talking to friends about what they were doing and asked if they could come to our class during lunch time. So my lunch hours were filled with kids from all over the building in my classroom, learning how to make cranes from other kids (especially the newly arrived ESL students who didn't speak English very well but really KNEW about and loved teaching others how to make those peace cranes)! Our highlight was when the principal of the school, Karl Logan, came in wanting to know what the heck was going on, was told by the students that he had to sit down and learn how to make the peace cranes if he wanted to know, and ended up coming in several lunch periods in the weeks that followed to help with making cranes. We ended up sending almost 450 peace cranes to Washington and more than 100 to Oshkosh By Gosh.
I have continued to make the peace cranes and love surprising anyone who helps me wrestle my wheelchair out of or into my car with a peace crane that includes the words "peace" and "thanks" beneath its wings. And, for presents for friends during the holidays, I found bowls with the peace word engraved inside, and I filled them with peace cranes, giving them as gifts and explaining that recipients could share their peace cranes (rather than chocolate) with others who visited them. I have been completely amazed at the reaction to this gift; some have even learned how to make the peace cranes themselves so that their supply could be renewed when needed.
BEGINNER:
WATERCOLOR PAINTING
Dandy Pelican by Anne Morin FOR SALE $80
At Fernandina Beach, Florida - Unframed
Looking For Rocky by Anne Morin FOR SALE $100
Otter - Matted and Framed
Javier by Anne Morin - Framed, $200 - SOLD
At Lan Su Chinese Garden Concert 2016
Magnolia Leaves by Anne Morin - Framed - $80
Slim and Lilly by Anne Morin, Matted/Framed - $100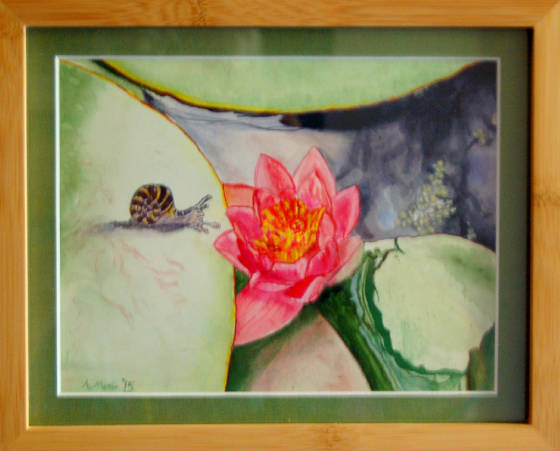 At the Literal Garden, Scappoose, Oregon
Mt. Hood in the Mist by Anne Morin - SOLD
Fish Poetry by Anne Morin - FOR SALE $250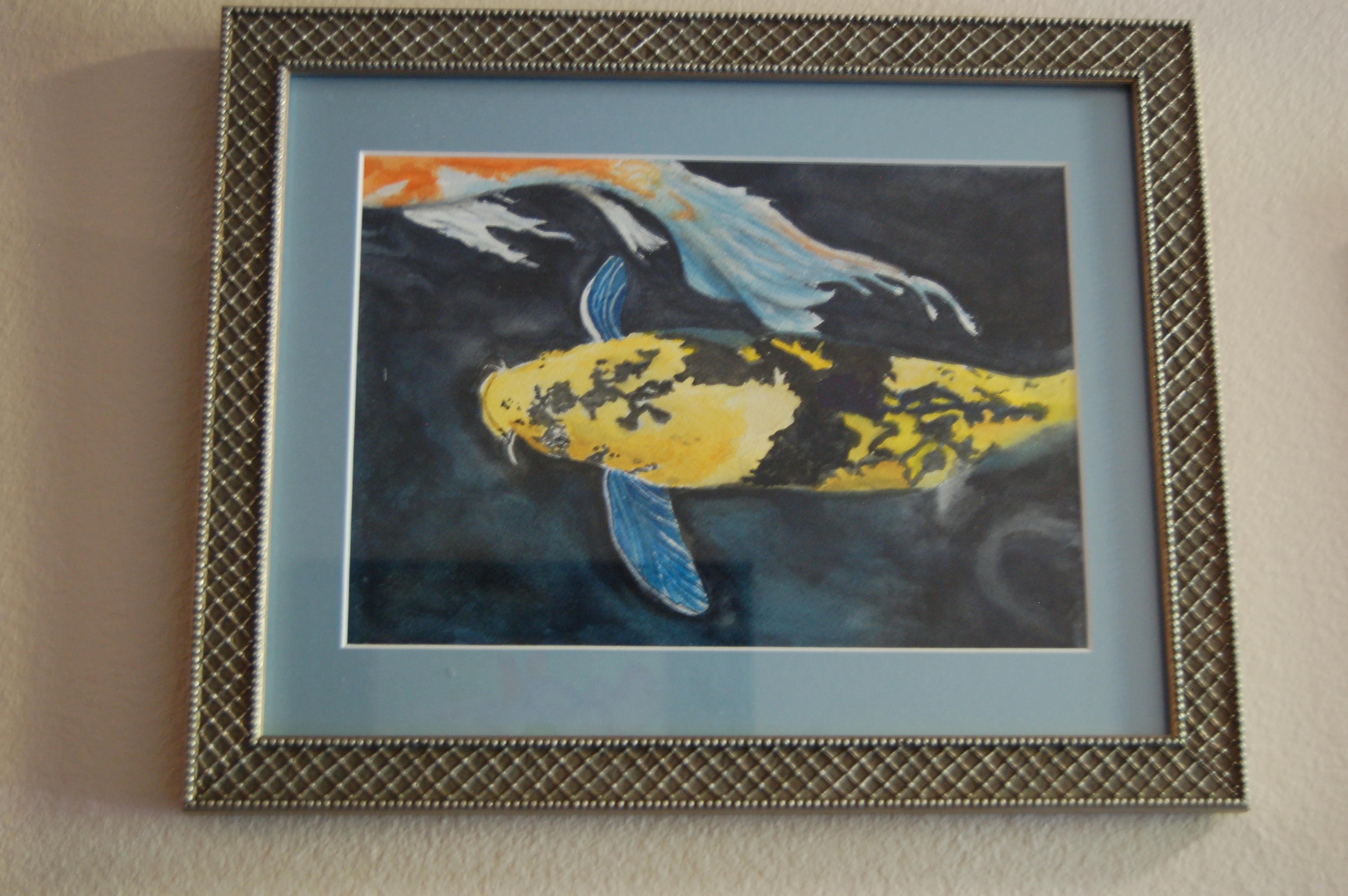 At Japanese Garden, Portland, Oregon